About us
A French Notaire is appointed by the State to fulfil a specific role within the French legal system. A French notaire is similar to an English lawyer, solicitor or Notary Public.
Our firm is multi-disciplinary and our expertise covers many areas of law (property, urban planning, family, inheritance, business...). Our clients are mainly private individuals who call on our services for aspects of both their private and professional lives.
We give clear and detailed advice tailored to your specific needs and expectations. We are easy to reach, respond quickly to your queries and are committed to promoting a client-notaire relationship based on trust and mutual understanding.
With every case we ensure we take into account all factors, including your family situation, assets and objectives. We also have numerous professional clients who we have been advising for many years to ensure the efficient handling of their urban planning, property development and investment projects.
Located at Résidence du Port, Corniche des Issambres, Avenue de la Thébaïde , Les Issambres (between Sainte-Maxime and Saint-Aygulf/Fréjus) in a detached house in a residential area, ensuring confidentiality and discretion for all your business.
Three notaires, Nicolas Riffaud, Christelle Boubeta and Charlène LECLERCQ, plus the four members of their team, are at your service.
Networks and certifications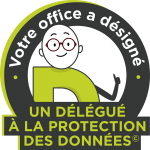 Office that has appointed a Data Protection Officer
Office that has appointed a Data Protection Officer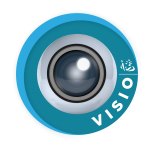 Office équipé de la visioconférence de la profession
Pas le temps de passer chez votre notaire ?
Vous disposez d'une tablette ou d'un ordinateur doté d'une caméra et d'un micro ? Vous avez alors l'équipement nécessaire pour réaliser un entretien en visioconférence avec votre notaire.
Simple, en toute confidentialité et en toute sécurité, vous pouvez de chez vous dialoguer avec lui.
Lors de vos prochaines prises de rendez-vous, pensez à informer notre secrétariat de votre souhait d'effectuer l'entretien en visioconférence.
visio.notaires.fr/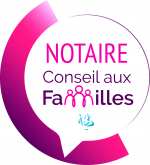 Office Membre du Réseau des Notaires Conseil aux familles
Le notaire par sa formation, sa culture, son expérience, son éthique, sa compétence, ses outils propres (l'acte authentique) peut et doit apporter une réponse spécifique et originale aux besoin des familles, et ce, dans tous les moments de la vie.
L'obtention du label « Notaires Conseils aux Familles » traduit une démarche individuelle dont l'objectif est de promouvoir auprès des clients un véritable savoir-faire dans le domaine du droit de la famille et du conseil patrimonial.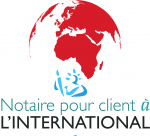 Notaire pour client à l'international
Notaire pour client à l'international

Notaires au coeur des familles
Notaires au coeur des familles est une association de notaires, créée par des notaires pour soutenir le développement du conseil aux familles.
La vocation du réseau NCF est de:
Faire savoir l'expertise de nos membres au grand public, souvent mal informé et mal protégé juridiquement, grâce à une marque nationale,
Aider nos membres à rester au meilleur niveau grâce à des cursus de formation continue, des échanges de bonnes pratiques et des outils mutualisés,
Promouvoir le développement de l'activité de conseil aux familles dans les études notariales.
https://notaires-ncf.fr